Qualities of a Wedding Planner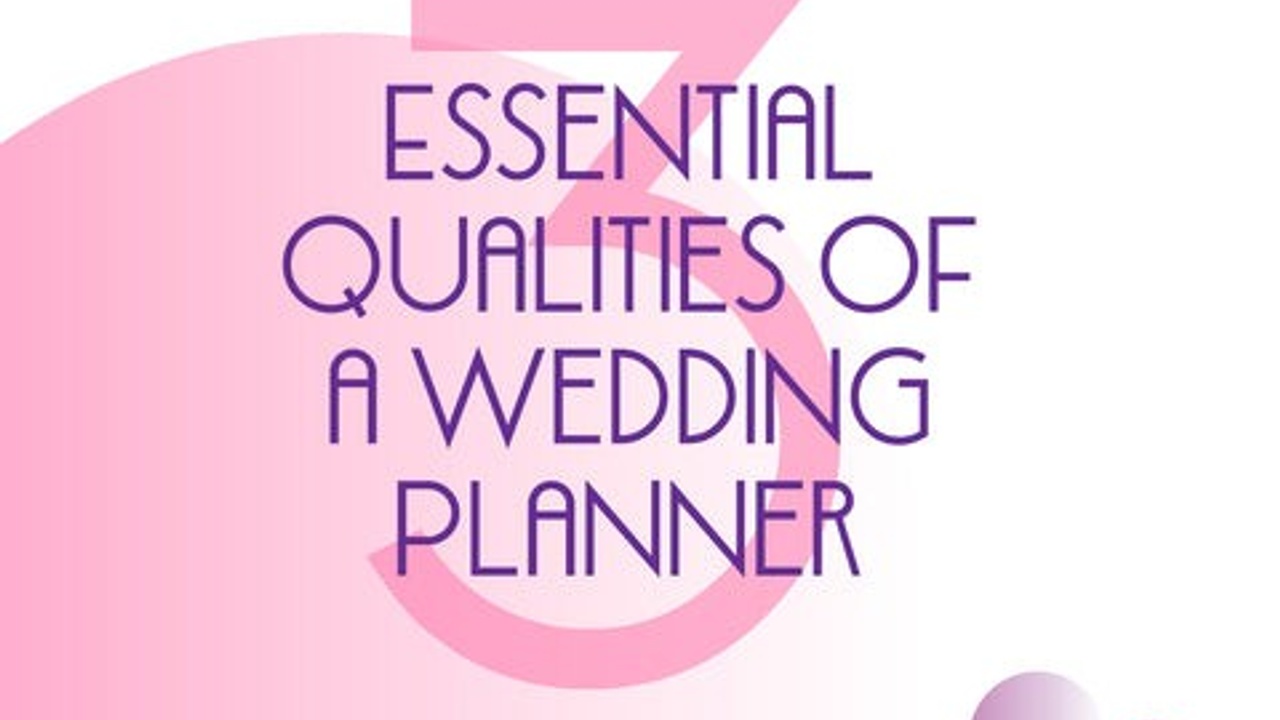 Becoming a wedding planner is an amazing career. Like any other job, there are many skills you would need to be a successful wedding planner, but today I will love to share with you three skills that are instrumental to your success.
Patience: You have heard the saying "Patience is a virtue;" as a wedding planner patience is a trait that should be the foundation of your core to be successful. You will find in your career you will encounter different issues and people that you will push your character to the limit but you have to exercise patience. If you don't have the ability to be patient you will need to learn it or consider a different aspect of being an event professional. I know you can do it if you try and as you encounter situations, you will surprise yourself with your ability to endure and stretch your patience.
Detail Oriented: As a wedding planner, your couples need you to be on top of details they will ordinarily forget. Being detailed oriented is an important skill you need to have to succeed. Thankfully there are tools to help you do this so you don't have to rely solely on head knowledge or instinct. Invest in the right tools and create the right processes that help you stay on top of the many details associated with planning a wedding and you will definitely succeed.
Heart of service: This one is especially close to my heart because I truly believe that the calling to be a wedding planner is a call to serve. The life of a planner looks so fabulous from the outside when you see cake tastings and dress shopping etc. but really behind the sense, it is much more than that. What keeps you doing what you are doing has to be more than the love of pretty things; deep down you have to love serving others and seeing their dreams come true. Being a wedding planner is that gift that keeps on serving, you should never get to a point where you feel you are above serving because that is the point where you stop doing your job with all your heart. Being a wedding planner is an emotional career and having a heart of service will take you far on this journey.
If you will like to begin your step to becoming a wedding planner, there is no better time to start than now. Sign up today for The RAE Method today a proven 6 step process on how to become a wedding planner.